Speakers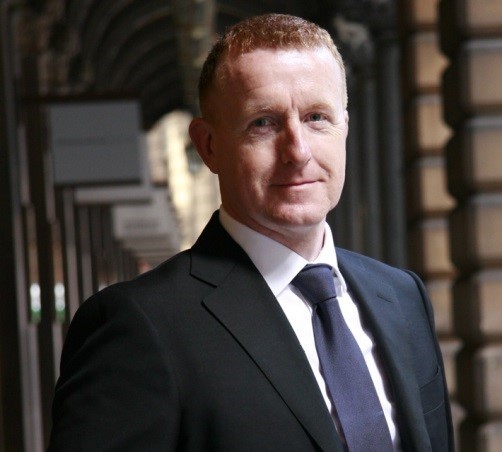 Gerard Fitzpatrick
Senior Executive Leader - International
Australian Securities and Investments Commission
Ged Fitzpatrick was appointed Senior Executive Leader - International on 1 November 2017, with responsibility for shaping, managing and coordinating ASIC's engagement with, and contribution to, international financial regulation.  International provides support to the Commission and other ASIC teams in their international activities, along with cooperation and information sharing with regulatory counterparts and law enforcement agencies.
Ged was previously Senior Executive Leader for Investment Managers and Superannuation where he led the regulation of fund management, custodial services and the non-prudential aspects of superannuation funds. Prior to that he was Senior Executive Leader for Credit, where he was responsible for market intermediaries and non-bank lenders operating under the credit legislation.
Ged is a former Secretary General of the Institutional Money Market Funds Association and International Policy Adviser for the Investment Management Association in London.  His previous regulatory roles included markets and international responsibilities at the UK FSA (precursor to the FCA) and banking supervision and international economic analysis at the Bank of England.  An Economist by background, Ged earlier held various roles at several Universities in the UK.
---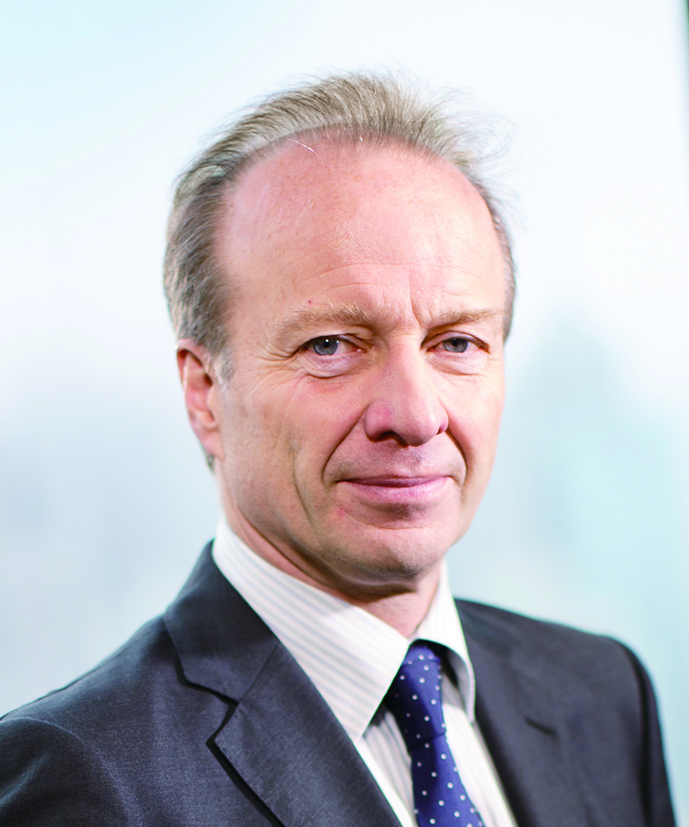 Ashley Ian Alder, JP
CEO, Securities and Futures Commission Hong Kong
Chair, Board of the International Organization of Securities Commissions
Ashley Alder has chaired the Board of the International Organization of Securities Commissions (IOSCO) since May 2016. Mr. Alder is Chief Executive Officer of the Securities and Futures Commission (SFC) of Hong Kong.
Mr. Alder was Chair of the IOSCO Asia-Pacific regional Committee (APRC) from 2013 until May 2016 and Vice Chair of the IOSCO Board from December 2015 to May 2016. Mr. Alder also chaired the IOSCO Task Force on Cross-Border Regulation, and was chair of the Task Force on Market Conduct.
Mr. Alder started his career as a lawyer in London in 1984. He moved to Hong Kong in 1989 with the international law firm Herbert Smith, and practiced corporate and business law. He was Executive Director of Corporate Finance at the SFC from 2001 to 2004, before returning to Herbert Smith, where he became head of the firm's Asia Region. He rejoined the SFC in 2011.
---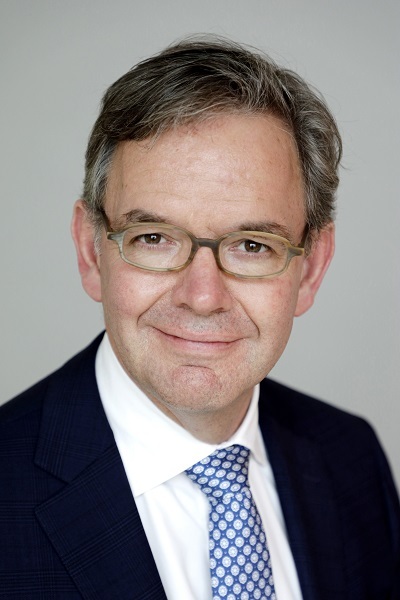 Steven Maijoor
Chair, European Securities and Markets Authority
Steven Maijoor has been the Chair of the European Securities and Markets Authority (ESMA) since taking up office 1 April 2011. He is the first chair of the authority and is currently serving his second five-year term. He is responsible for representing the Authority as well as chairing ESMA's Board of Supervisors and the Management Board.  The role of the Board of Supervisors is to give strategic guidance to ESMA and make all main regulatory and supervisory decisions. The Management Board's purpose is to ensure that the Authority carries out its mission and performs its tasks.
Prior to taking up this role, Steven was Managing Director at the AFM, the Dutch financial markets regulator, where he was responsible for capital market supervision, including financial reporting and auditing, prospectuses, public offerings, and the supervision of the integrity of financial markets. During his term, the scope of activities of the AFM vastly expanded and he was responsible for building and implementing supervision in the capital market area. In his regulatory role at the AFM, Steven has held a number of international positions, including the Chairmanship of IFIAR (International Forum of Independent Audit Regulators).
Before joining the regulatory world, Steven was the Dean of the School of Business and Economics at Maastricht University, and had pursued a long career in academia which included a variety of positions at Maastricht University and the University of Southern California.
He holds a PhD in Business Economics from Maastricht University, was a research student at the London School of Economics, and has a master in Business Economics from the University of Groningen.
---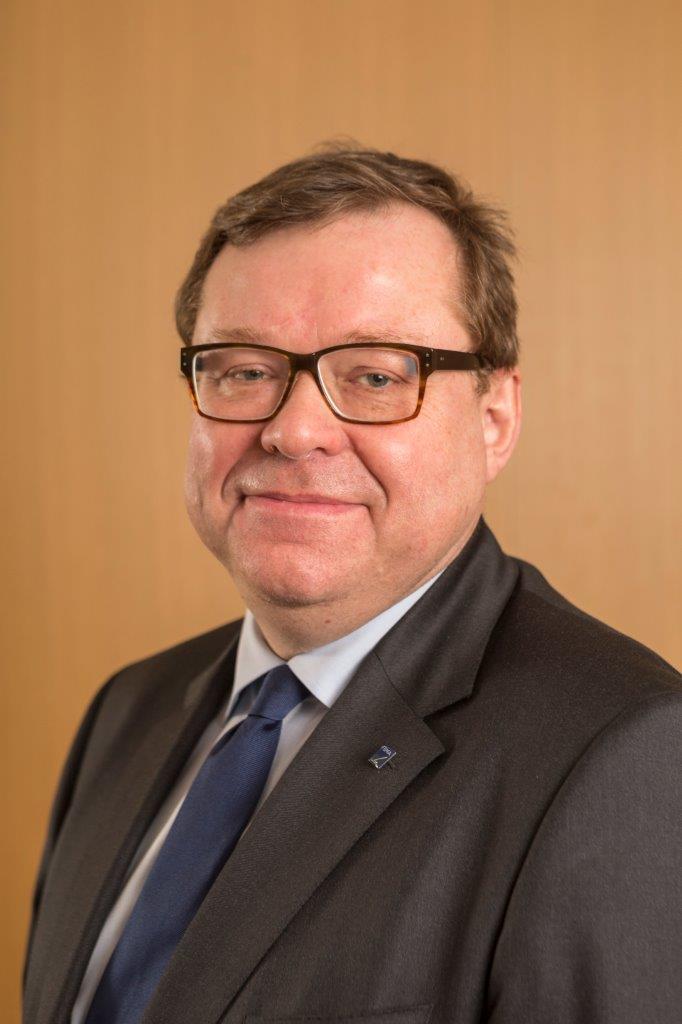 Jean-Paul Servais
Chairman of the Belgian Financial Services and Markets Authority (FSMA) 
Chairman of the IOSCO European Regional Committee
Internationally, he holds mandates as vice chair of the IOSCO Board, as well as chairman of the IOSCO European Regional Committee, the Audit Committee of IOSCO-OICV and IFRS Foundation Monitoring Board.
He is also a board member of several international supervisory bodies for the financial sector: ESMA, ESRB, the College of Euronext Regulators,... Within ESMA, he chairs the Financial Innovation Standing Committee (FISC).
He teaches at the Université Libre de Bruxelles (ULB, Free University of Brussels), where he is the professor in the LL.M. in International Business Law and deputy director of its special Master in Tax Law. He is author or co-author of numerous contributions, in particular in areas of relevance to the FSMA's activities and the academic and scientific activities undertaken at the ULB.
He obtained a Master of Law (Master en droit) from the ULB and a Master of Economics in Business Management (Master in de economie, bedrijfskunde) from the Vrije Universiteit Brussel (VUB).
---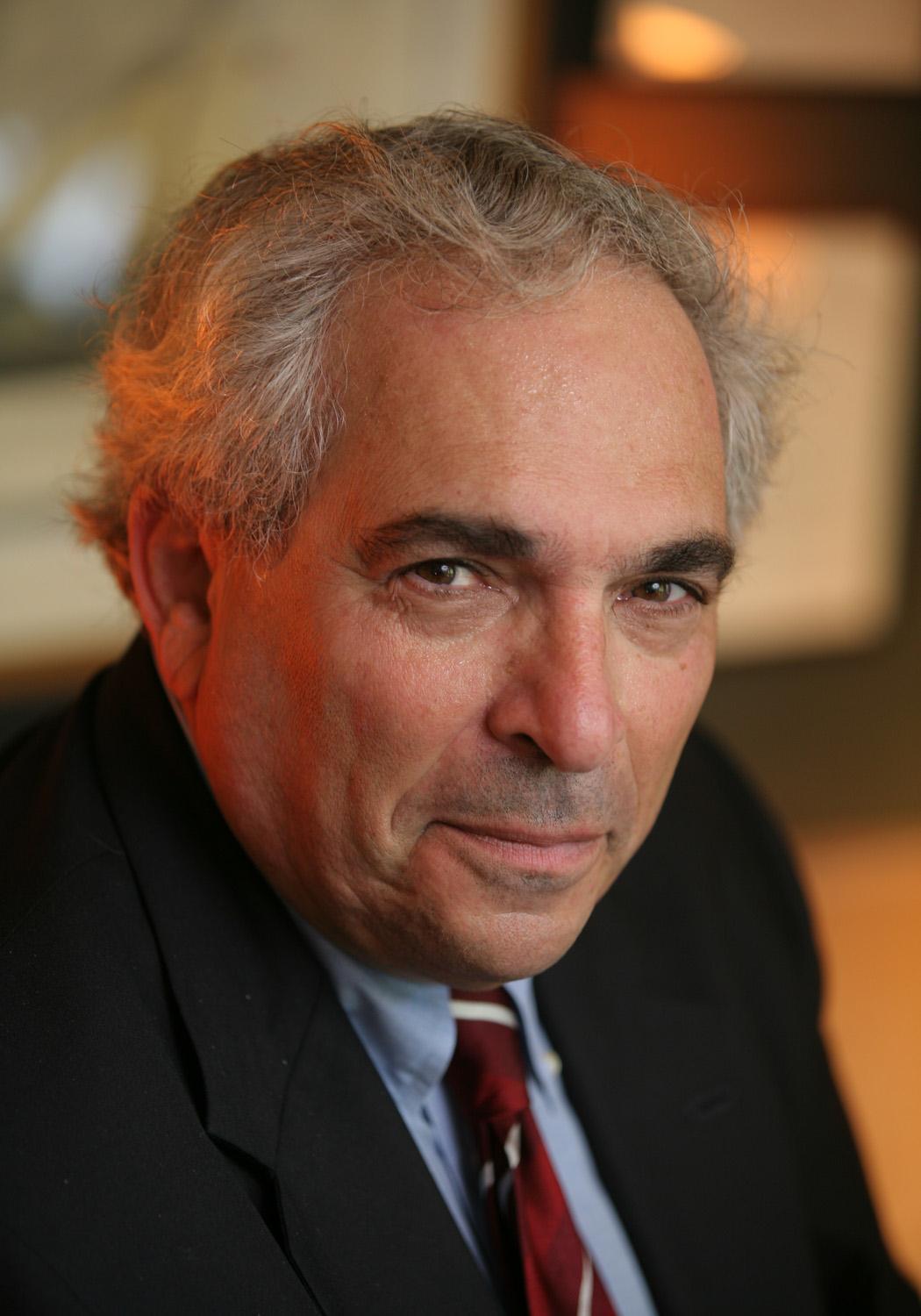 Hal S. Scott
Nomura Professor and Director of the Program on International Financial Systems (PIFS) at Harvard Law School 
Director of the Committee on Capital Markets Regulation
President & Director
Hal S. Scott is the Nomura Professor and Director of the Program on International Financial Systems (PIFS) at Harvard Law School, where he has taught since 1975.
He teaches courses on Capital Markets Regulation, International Finance, and Securities Regulation. He has a B.A. from Princeton University (Woodrow Wilson School, 1965), an M.A. from Stanford University in Political Science (1967), and a J.D. from the University of Chicago Law School (1972). In 1974-1975, before joining Harvard, he clerked for Justice Byron White.
The Program on International Financial Systems, founded in 1986, engages in a variety of research projects. Its book, Capital Adequacy Beyond Basel (Oxford University Press 2004), examines capital adequacy rules for banks, insurance companies and securities firms. The Program also organizes the annual invitation-only U.S.-China, U.S.-Europe, U.S.-Japan, and U.S.-Latin America Symposia on Building the Financial System of the 21st Century, attended by financial system leaders in the concerned countries.
Professor Scott's books include the law school textbook International Finance: Transactions, Policy and Regulation (21st ed. Foundation Press 2016); Connectedness and Contagion (M.I.T. Press 2016) and The Global Financial Crisis (Foundation Press 2009).
Professor Scott is the Director of the Committee on Capital Markets Regulation, a bi-partisan non-profit organization dedicated to enhancing the competitiveness of U.S. capital markets and ensuring the stability of the U.S. financial system via research and advocacy. He is also a member of the Bretton Woods Committee, a member of the Market Monitoring Group of the Institute of International Finance, a past independent director of Lazard, Ltd. (2006-2016), a past President of the International Academy of Consumer and Commercial Law and a past Governor of the American Stock Exchange (2002-2005).
---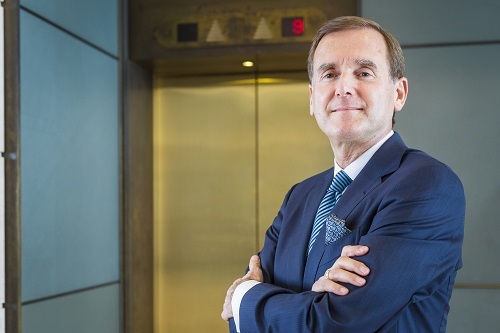 Paul Koster
Managing Director of the Dutch Investors' Association VEB 
Chairman of the European Investors' Association (European Investors)
Since August 2014 Paul Koster is Managing Director at the Dutch Investors' Association VEB. As of July 2015, he also serves as Chairman of the European Investors' Association (European Investors).
Mr. Koster was appointed Senior Advisor to the Governor of the Dubai International Financial Centre on 1 October 2012. He was Chief Executive of the Dubai Financial Services Authority from December 2008 until September 2012.
Since May 2009 Mr. Koster has been serving on the Advisory Board of the Emirates Securities and Commodities Authority (SCA), the UAE's federal securities regulator. From July 2009 through June 2012 he was a member of the Consultative Advisory Group of the International Auditing and Assurance Standards Board (IAASB) and the International Ethics Standards Board for Accountants (IESBA). Currently, he is a representative on the global Advisory Group to the Investor and Other Stakeholders Working Group (IOSWG) of the International Forum of Independent Audit Regulators (IFIAR).
In his earlier career Mr. Koster was Commissioner and Member of the Executive Board of the Autoriteit Financiële Markten (AFM), the national integrated conduct of business financial services regulator for the Netherlands. He served as Executive Vice President (Chief of Corporate Internal Audit) at Royal Philips Electronics, as Managing Partner Corporate Finance at Coopers & Lybrand and as Chief Compliance Officer and Acting Commissioner of Quotations at the Amsterdam Stock Exchange.
---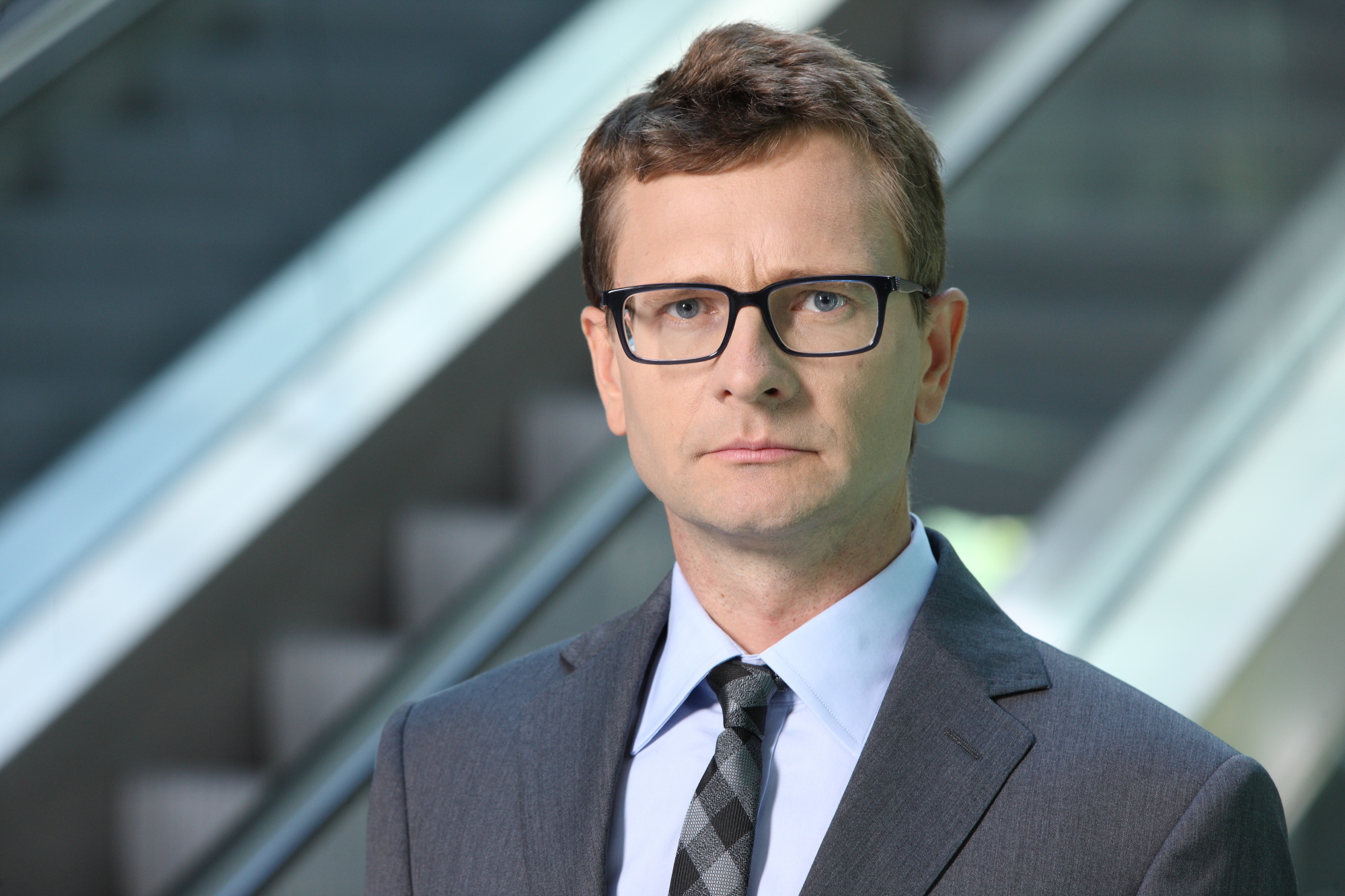 Mirosław Kachniewski, PhD
President, Polish Association of Listed Companies (SEG) 
Member of the Board of EuropeanIssuers
Prior to joining SEG (in 2007), he worked at the Securities and Exchange Commission (1996-2007) as Secretary of the Commission. His duties included research and education policy, public relations as well as coordination of international cooperation. He was performing many activities within IOSCO, as Chairman of EMC WG4 (1999-2006), Co-chairman of MMoU Screening Group (2004-2006), observer to TC SP4 (1999-2006) and member of many project teams.
Previously he was an employee of the Ministry of Treasury (1994-1996) as advisor to the Minister, responsible for Poland's negotiations on joining the OECD. While working at the Department of International Finance of the Warsaw School of Economics (1995-2010), he was conducting research on evolution of financial markets and of their regulations. Mr. Kachniewski holds a doctoral degree and is the author of numerous economic publications mainly concerning areas of capital markets, liberalization of capital flows, liberalization of providing financial services and integration of EU financial markets.
---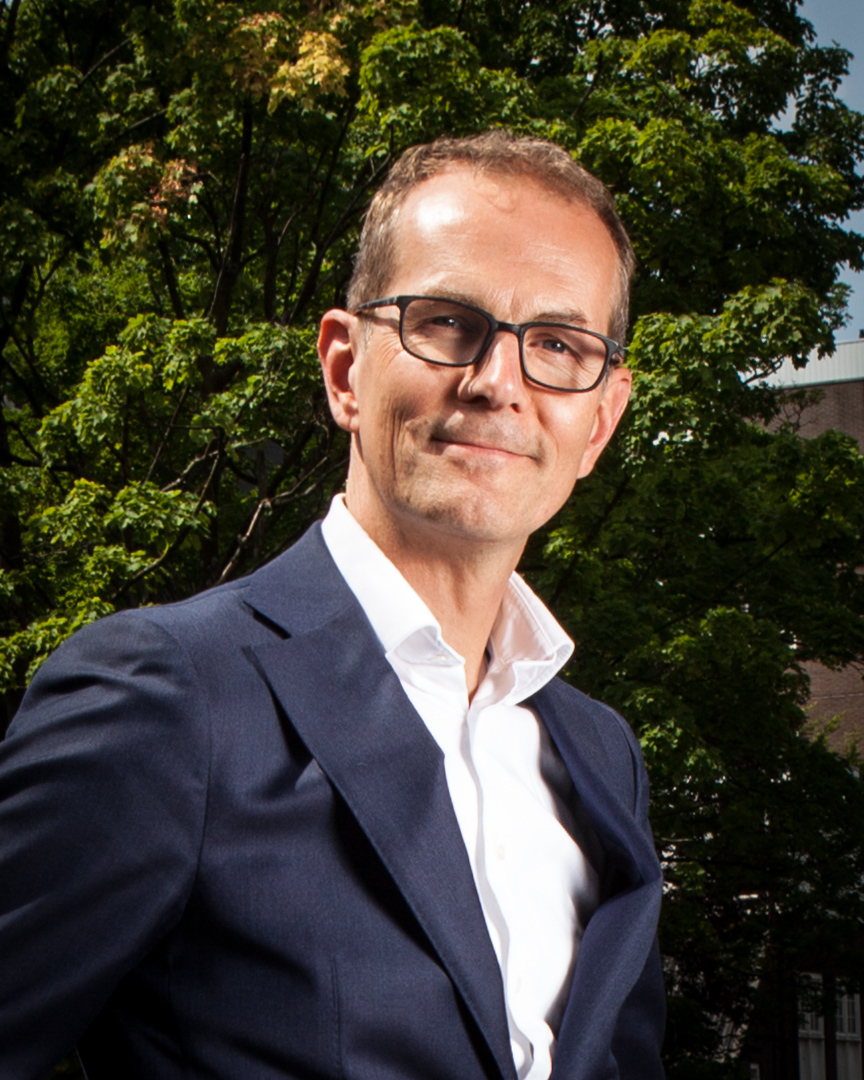 Reinier Pollmann
Programme Manager Innovation & FinTech at the Dutch Authority for the Financial Markets (AFM)
Reinier Pollmann (1967) is Programme Manager Innovation & Fintech at the markets and consumer protection regulator in The Netherlands (AFM). His role is to make sure that the AFM understands the impact of innovations, and to make sure it responds appropriately. As part of that role he is responsible for AFM's InnovationHub to help companies to overcome undue supervisory obstacles, and cooperation with the other regulators in The Netherlands. The other part of his role is to act on new emerging risks that come with digitisation of services, artificial intelligence and crypto assets.
He joined the FSB taskforce that advised the G20 on the impact of fintech to financial stability.
Previous to his assignment on fintech, Mr. Pollmann was responsible for new supervisory tasks (2003-2006) and policy and international affairs (2006-2015). Mr. Pollmann's background before joining the Dutch regulator was product and project management in telecoms and energy sector. He holds an MsC in Chemical Engineering.
---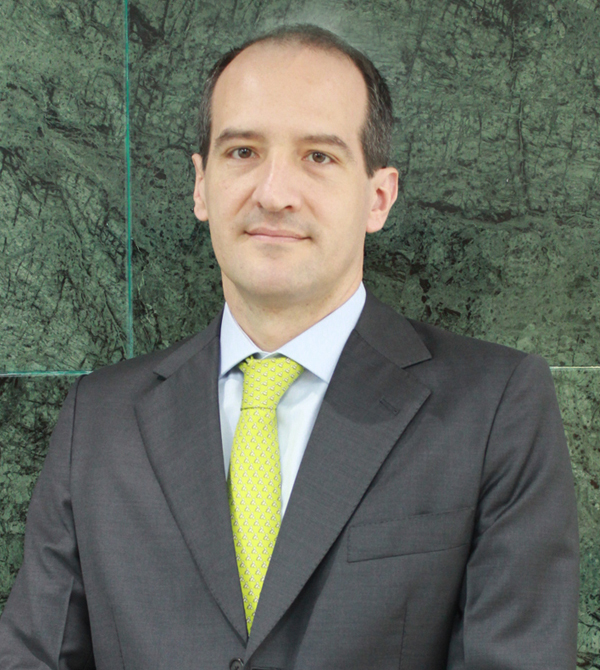 Marcelo Barbosa
Chairman of the Brazilian Securities and Exchange Commission (CVM)
Marcelo Barbosa is the chairman of the Securities and Exchange Commission of Brazil (CVM), as well as the CVM representative on the IOSCO Board. He has a seat on the Financial Stability Board and on the IFRS Monitoring Board and is a member of the Brazilian Technical Commission of Currency and Credit (COMOC), of the Brazilian Market Regulators Committee (COREMEC), of the Brazilian Council for Private Insurance (CNSP) and of the Brazilian Committee of Financial Education (CONEF). Mr. Barbosa is an attorney by formation, with relevant experience on corporate law and securities markets, and has acted as arbitrator in numerous arbitral proceedings. Mr. Barbosa served as a professor of Corporate Law at Rio de Janeiro State University and teaches a seminar on Topics of Capital Markets Law at Fundaçao Getulio Vargas in Rio de Janeiro. He was the chairman of the Board of Trustees of Fundaçao Estudar and a member of the Columbia Global Centers Latin America Advisory Board and of the Mergers and Acquisitions Committee (CAF). Mr. Barbosa was also a member of the audit committee at Lemann Foundation. He has written several articles on corporate law and securities markets and has participated as a lecturer at conferences in Brazil and abroad. Mr. Barbosa has a bachelor's degree in law from the State University of Rio de Janeiro (UERJ) and an LL.M from Columbia University.
---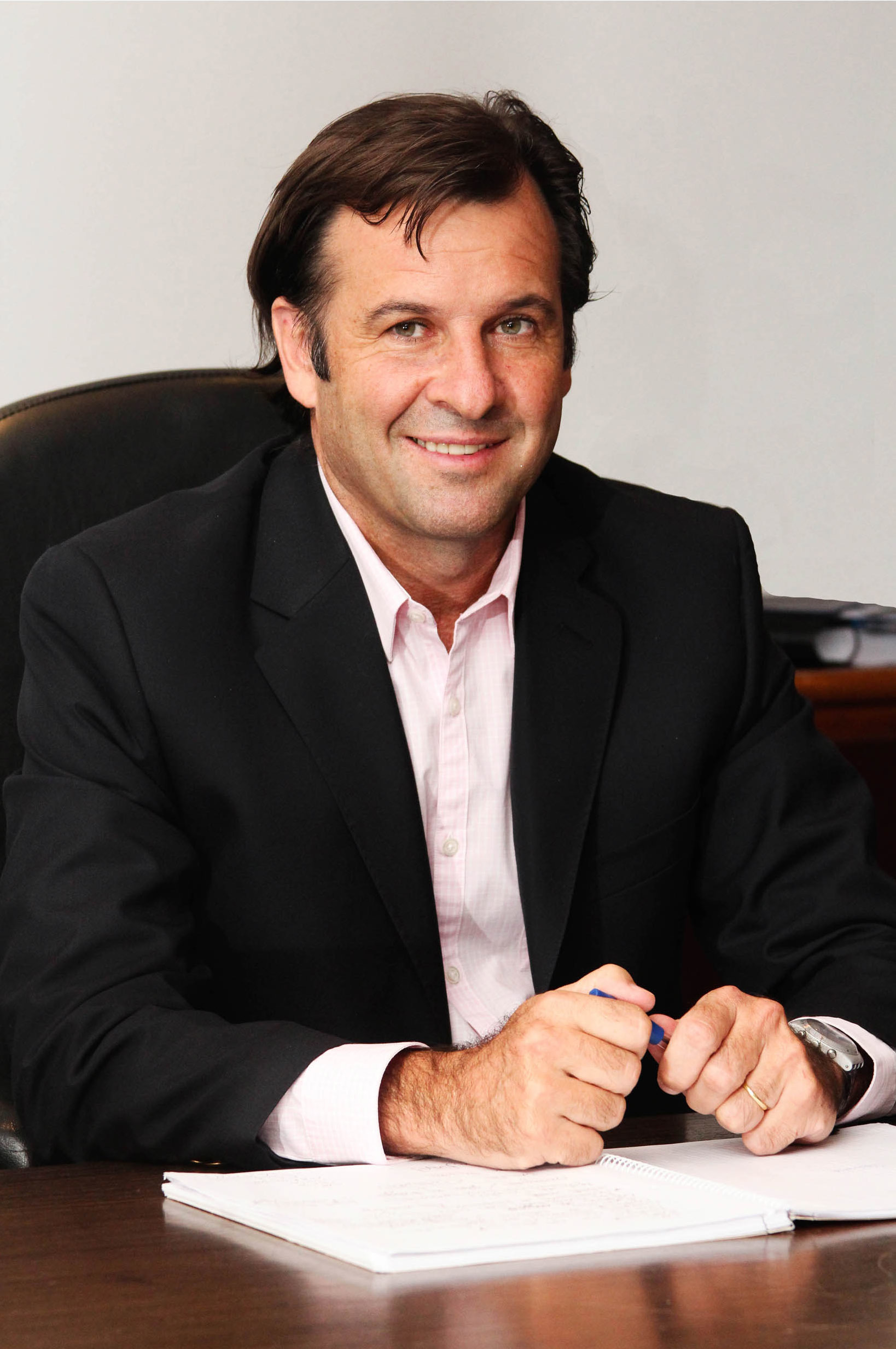 Marcos Ayerra
Chairman, Securities & Exchange Commission of Argentina
Vice Chair, IOSCO's Growth and Emerging Markets Committee
Marcos Ayerra is the Chairman of the Comisión Nacional de Valores of Argentina (Securities & Exchange Commission of Argentina). He was appointed by President Mauricio Macri in December 2015 for a five-year term.
Mr. Ayerra is member of the Board of the International Organization of Securities Commissions (IOSCO), Vice Chariman of IOSCO's Growth and Emerging Markets committee (GEM), and represents IOSCO at the Monitoring Board of the IFRS Foundation.
Mr. Ayerra has nearly 30 years of professional experience at leading domestic and international companies like Chase Manhattan Bank, Chase Securities Inc., Infupa, Telecom Argentina and Biosidus among other. His professional experience highlights mergers and acquisitions, project financing, private and public placements, debt workouts and business transformation processes.
Mr. Ayerra earned a Business Administration degree from the Business School of the Argentine Catholic University, and completed the PAD Program for executives at IAE Business School.
---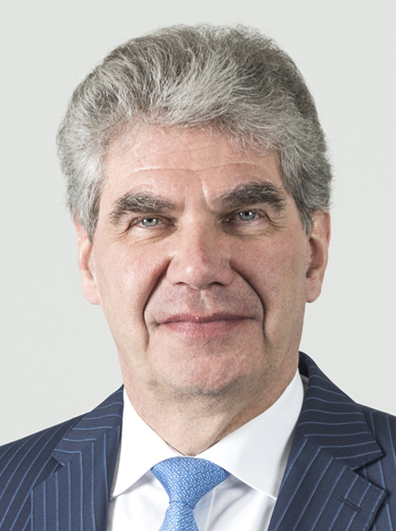 Peter De Proft
Director General, The European Fund and Asset Management Association
Peter De Proft is the Director General of EFAMA (The European Fund and Asset Management Association), a position he took up in October 2007.  Prior to his appointment with EFAMA, he was CEO at Fortis Investment Management Belgium (2004-2007), where he was responsible for the development and implementation of the global Fortis Investments strategy at Belgian level, and he has also previously held the position of Executive Director at Banque Nagelmackers 1747 / Groupe Delta Lloyd (1995-2004).  Prior to that Peter was Director of the Fixed Income Department at Petercam (from September 1988 until April 1995) and he was also a Central Banker in the Department of Public Funds from May 1980 until September 1988.
Peter has held a number of board positions in the fund & asset management industry, including Chairman of the Board of BEAMA (Belgian Asset Managers Association), Board Member and Vice Chairman of Febelfin (2002-2006); Board Member of FEFSI/EFAMA  (2002-2004). He was Chairman of the International Investment Funds Association (IIFA) from May 2009 to September 2011. Other positions have included the MiFID Level 3 expert consultative group, and previously the MiFID Level 2 Consultative Working Group of Market Participants (2004-2005), and the Efficiency Expert Group of the European Commission for enhancing the single market framework for investment funds (January-June 2006). He served on the Board of Directors of the European Money Markets Institute (EMMI) (October 2014-June 2017).
Peter was a member and Vice-Chair of ESMA's Securities and Markets Stakeholder Group (SMSG) for two consecutive terms (2011-2016).
He is currently Chairman of the Administrative Committee of the European Parliamentary Financial Services Forum (EPFSF).
A trained lawyer, Peter was educated at The Free University, Brussels, where he received a degree in Law (with specialisation in economic, financial and tax law) in 1976, and an additional degree in Economic Law in 1977.
---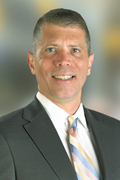 Andrew J. Kriegler
President and Chief Executive Officer
Investment Industry Regulatory Organization of Canada (IIROC)
Andrew has been President and Chief Executive Officer of the Investment Industry Regulatory Organization of Canada (IIROC) since late 2014. Before becoming a securities regulator at IIROC, Andrew was Deputy Superintendent of the Office of the Superintendent of Financial Institutions (OSFI) where he was responsible for the prudential supervision of Canada's federally regulated financial institutions.
Prior to OSFI, Andrew spent some 25 years in the private sector, mostly recently as Treasurer of CIBC from 2008 to 2012. Before joining CIBC, he was Senior Vice President & Chief Human Resources Officer of Moody's Corporation, parent of the credit rating agency Moody's Investors Service, where he had also been the Country Managing Director from 2000 to 2006. His earlier experience includes work as a treasury executive and as a securitization and debt capital markets banker all of which followed his start as first an analyst and then a trader on a mortgage-backed securities trading desk.
---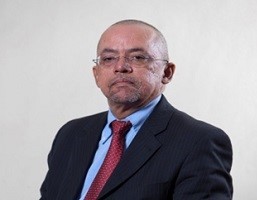 Jurgen A. Boyd
Deputy Executive Officer
Financial Services Board of South Africa
Jurgen Boyd is a Chartered Accountant, with almost 18 years experience in financial services regulation at the Financial Services Board of South Africa. He currently is the executive responsible for the regulatory and supervisory oversight of the Capital Markets, Rating Agencies and Collective Investment Schemes Industries in South Africa and prior to this role he was responsible for the supervision of the Retirement Funds Industry.
---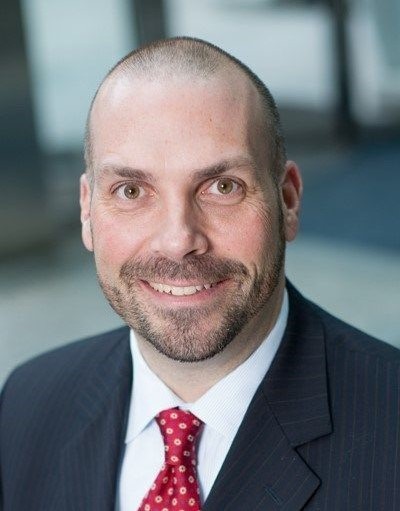 Noel Archard
Senior Vice President
Senior Managing Director
SPDR Product US
State Street Corporation
Noel Archard, CFA, is the Global Head of SPDR Product for State Street Global Advisors (SSGA), where he leads the team in developing and bringing to market innovative, investor driven exchange trades funds (ETFs) in the $600 billion, industry-leading Global SPDR product range. Mr. Archard's deep insights into the needs of ETF investors, the design elements of ETFs, and the regulatory environment in which ETFs operate have made him a leading voice in the ETF industry around the globe, and a valuable resource for policy-makers overseeing ETF markets and products. Mr. Archard regularly speaks at industry conferences, briefs regulators and policy-makers on ETF related issues, and has testified before the United States Senate on ETF policy matters.
Prior to joining SSGA, Mr. Archard spent over a decade in the iShares ETF business, first with Barclays Global Investors and then with Blackrock. Mr. Archard began his career in financial services in 1996 with the Vanguard Group, at both their brokerage unit and exchange traded funds group. He has a BS degree from Northwestern University and is a Chartered Financial Analyst charter holder (CFA).
---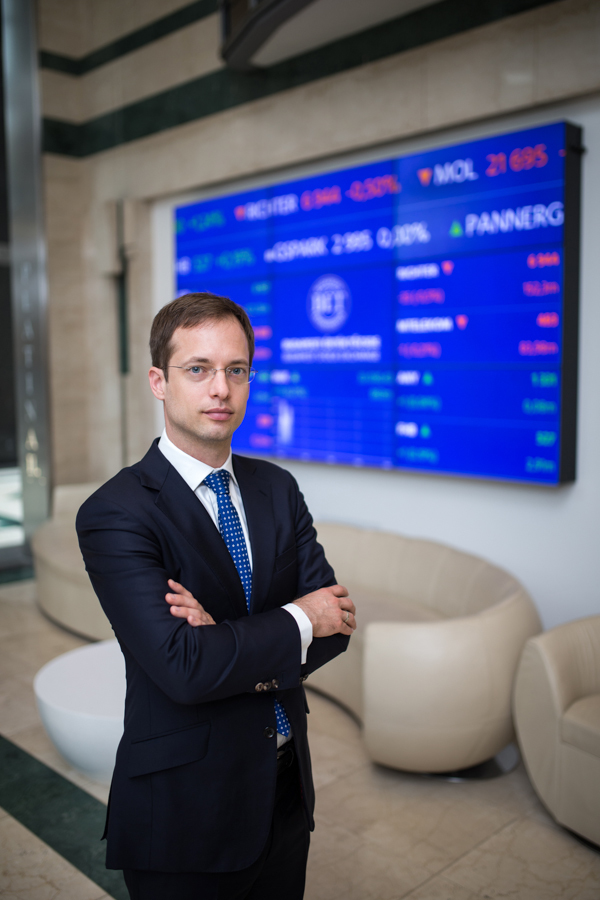 Richárd Végh
Chairman and CEO
Budapest Stock Exchange
Richárd Végh was appointed to the Board of Directors of the Budapest Stock Exchange (BSE) in December 2015 and Chief Executive Officer on 1 January 2016. He was elected as the Chairman of the Board on 16 March, 2017 from that date he is the Chairman and CEO of the BSE.
Previously he worked at the Central Bank of Hungary (MNB) from October 2013 to December 2015, as Director of the Capital Market Supervision Directorate and was responsible for prudential supervision of capital market institutions in Hungary, market surveillance examinations, concerning market manipulation, insider trading, and unauthorized financial services and was also responsible for the capital market issuer licensing. He was representing MNB in several national and international organizations including the Board of Supervisors of ESMA. He has been member of the Board of Directors of the Hungarian Investor Protection Fund (BEVA) since 2013 and member of the Board of Directors of the Central Depository and Clearing House (KELER Ltd.) from 2016.
From 2004 till 2013 he worked at Budapest Stock Exchange in various positions.
---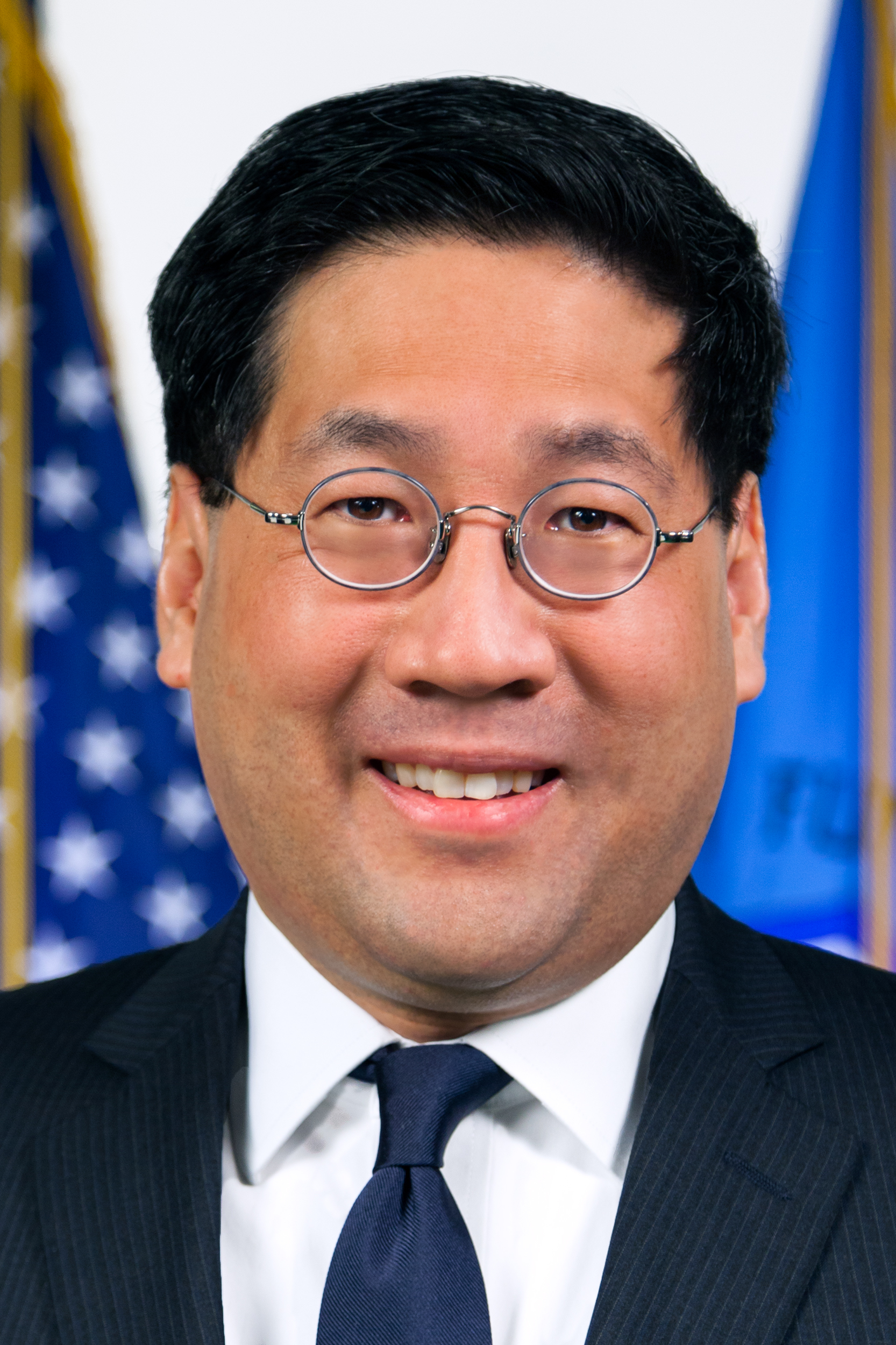 Eric Pan
Director
Office of International Affairs
U.S. Commodity Futures Trading Commission
Eric J. Pan is the Director of the Office of International Affairs at the U.S. Commodity Futures Trading Commission. Eric oversees all CFTC international initiatives, provides guidance regarding international issues raised in Commission matters, and represents the CFTC in international bodies, including the International Organization of Securities Commissions (IOSCO) and the Financial Stability Board (FSB). He is responsible for the CFTC's engagement with non-US regulatory counterparts, including those in Europe, China, India and Japan, and manages the development and governance of international workstreams involving the CFTC.
In international fora, Eric chairs the IOSCO Committee on Derivatives, the OTC Derivatives Regulators Group, and the FSB Working Group on UTI and UPI Governance. He also has represented the CFTC in the IOSCO Board and in international workstreams related to derivatives reform, central clearinghouse regulation and supervision, trade reporting, data harmonization, margin regulation, market conduct and corporate governance, cybersecurity, fintech and regtech, data protection, cross-border information sharing, benchmarks, and trading.
Before joining the CFTC, Eric was Associate Director for International Regulatory Policy at the U.S. Securities and Exchange Commission, recruited in 2011 from academia to assist in the implementation of the Dodd-Frank Act and the G-20 reforms. Before entering government service, he was a professor of law, director of a center on corporate governance, and lawyer in private practice. Eric received his A.B. in Economics from Harvard College, M.Sc. in European and International Politics from the University of Edinburgh, and J.D. from the Harvard Law School. He is a member of the American Law Institute.
---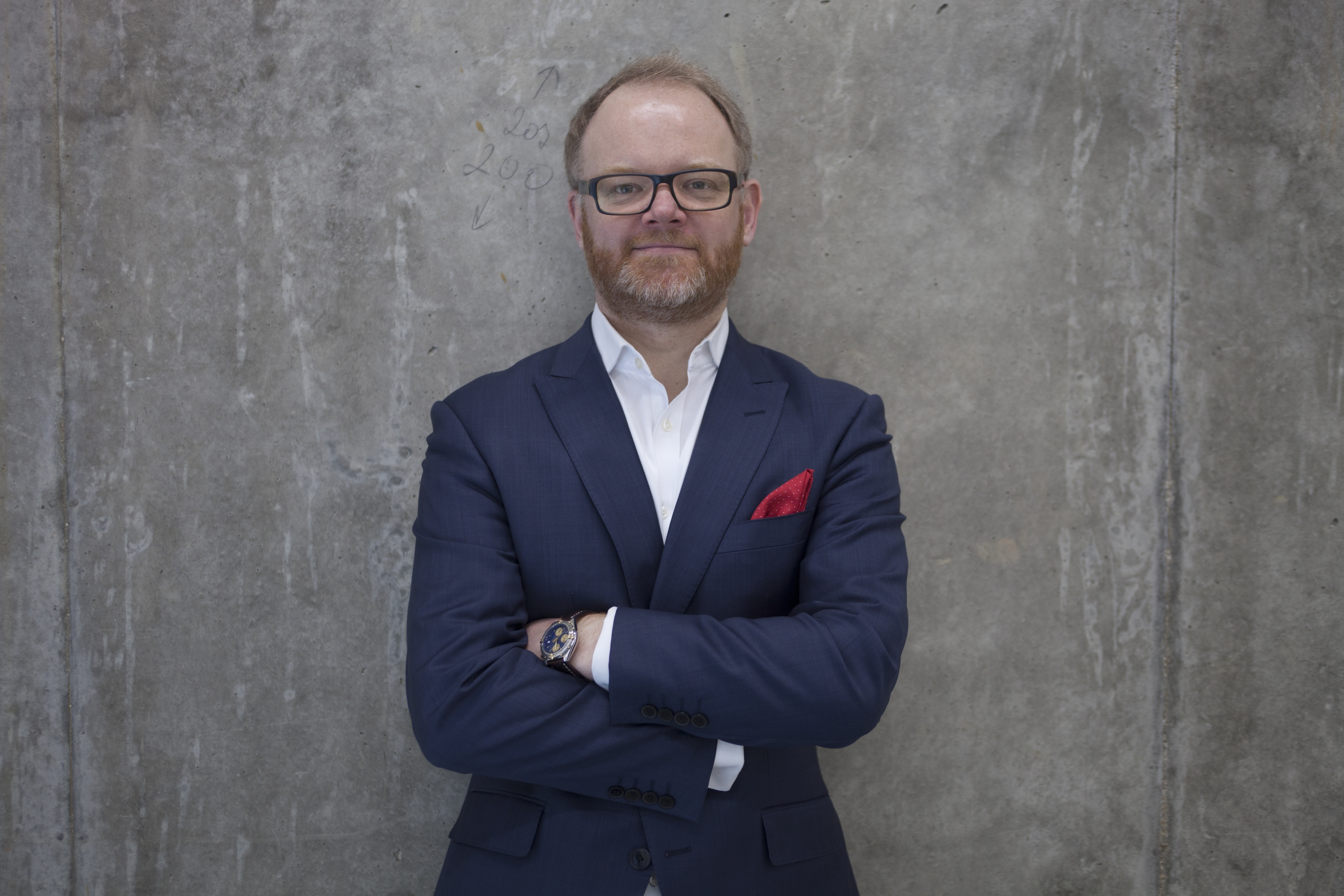 Shaun Port
Chief Investment Officer
Nutmeg
Shaun has over 25 years' experience developing and implementing multi-asset investment strategies for clients ranging from central banks to pension schemes to charities and high-net worth private individuals. He joined Nutmeg in September 2012 and is responsible for all aspects of the investment proposition.
He was previously at BDO Investment Management, where he was Chief Investment Officer for six years, in charge of the investment proposition for high-net worth and ultra-high net worth clients. Prior to BDO, he was Senior Economist and Head of Research for Crown Agents Investment Management, part of the team managing global bond and equity portfolios for central banks, sovereign wealth funds and public sector pension schemes. Shaun is a Chartered Alternative Investment Analyst and an accomplished communicator, including regular appearances on BBC television and radio, Sky News, Bloomberg and CNBC.
---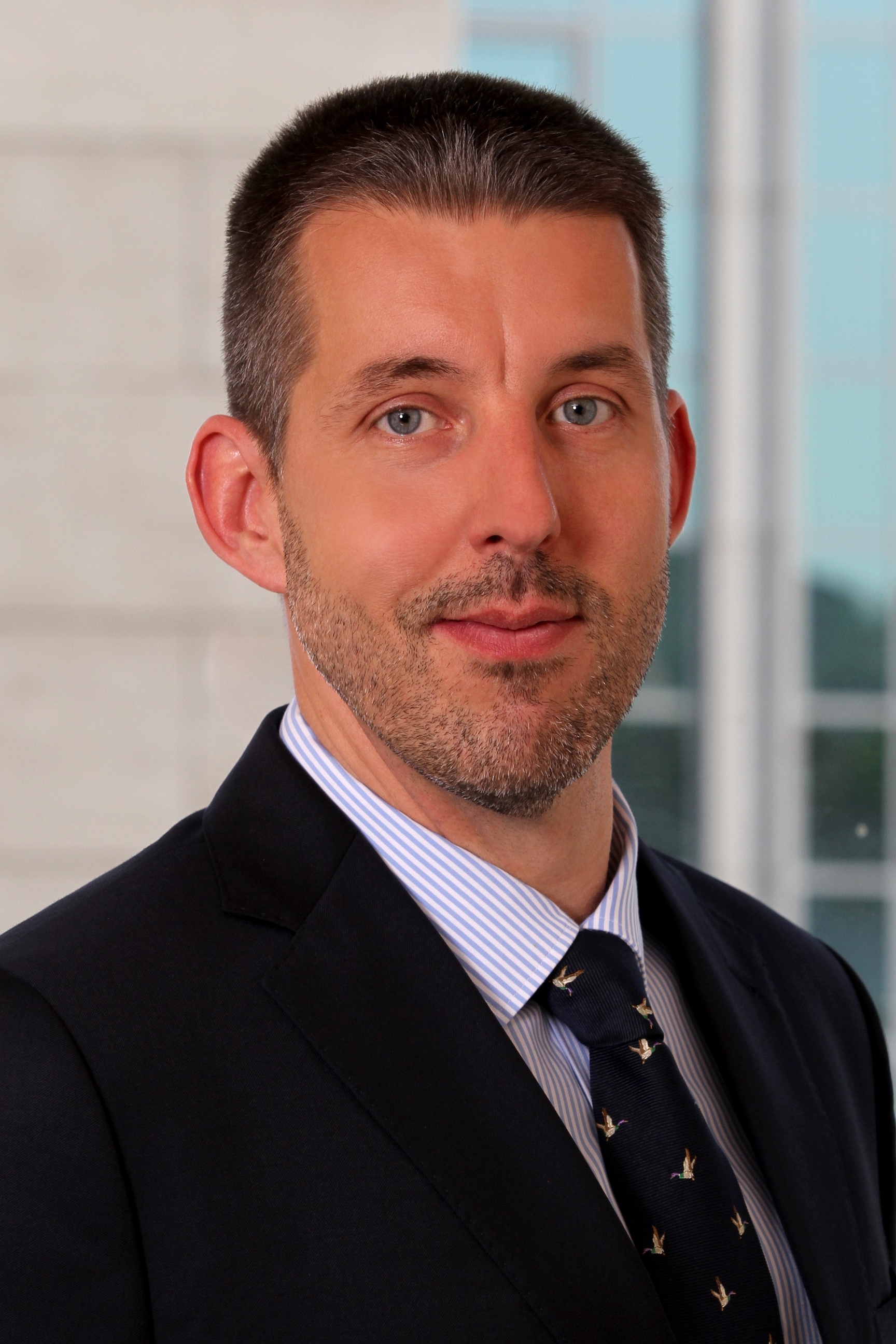 András Nemescsói
Partner, Head of Litigation & Regulatory
DLA PIPER, Hungary
András heads the Litigation and Regulatory group as well as  the capital markets practice group of  DLA Piper  Budapest office. He has significant expertise in both regulatory and administrative matters, and is a high profile specialist of litigations/arbitrations. His primary focus is on financial and corporate litigations, BIT arbitrations, financial regulatory issues (stock exchange, clearing and settlement, banking and investment services) and EU subsidies.
Among others, his clients include some of the biggest international investment funds and key domestic and international players of the Hungarian financial market.
András is a member of the Advisory Board of the Budapest Stock Exchange. In this capacity, he has an instrumental role in devising the future of the Hungarian capital market.
He is the chairman of the Board of Directors at the Hungarian Investor Protection Fund.
András Nemescsói attracts praise from clients for his "ability to come up with solutions" as well as his "great capital markets experience." He additionally stands out as being "commercially very good and able to suggest business ideas." His practice focuses primarily on public equity investments and advising on finance regulations. Chambers Europe, 2018
Highly regarded capital market practitioner András Nemescsói leads the team in high-value transactions and specialises in financial regulation and private equity investments. According to interviewees, his work is "to the point, valuable and reliable." Chambers Europe, 2017
The 'very responsive' and 'accessible' team at Horváth & Partners DLA Piper is particularly renowned in investment treaty arbitration. TheLegal500, 2017
András Nemescsói has extensive knowledge of capital markets law, and impresses clients with his "high-quality, professional experience in negotiations and advice." Chambers Europe, 2016
Horváth & Partners DLA Piper's team is led by 'skilful litigator' András Nemescsói. It acts for clients in disputes in Hungary and across the CEE region, and has significant experience in contentious financial regulatory matters. TheLegal 500, 2015
---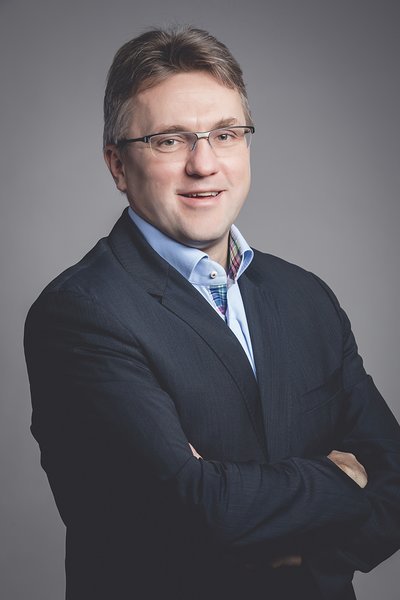 Márk Hetényi
Deputy CEO, Retail and Digital
MKB Bank
Earned his "Bachelor of Business Administration" degree, majoring in accountancy and economics, at the Georgetown University (USA) School of Business in 1997. Winner of the professional prize of the University.
Obtained his "Master of Science" degree, majoring in computer engineering, at the Santa Clara University (USA), School of Computer Engineering, in 2004.
Started his career in 1997 at PriceWaterHouseCoopers Ltd. as Senior Accountancy and Advisory Manager. In addition to his auditing work he was in charge of complex, primarily M&A counselling tasks in Hungary and in Silicon Valley, California.
From 2005 he supervised a staff of more than 300 as regional vice president – director of finance of the units in Europe and the Middle East of Flextronics International, a multinational firm exceling in design, manufacturing and logistics.
Joined the team of the MKB Bank from February, 2015, first as deputy CEO, Finance and Operations then from 2016 as deputy CEO, Retail and Digital and has also been in charge of Strategy as well from 2017. After helping in the rehabilitation of the bank, its financial and cost structure, currently his key tasks include the digitalization of the bank, invigorating the Retail division and the introducing the Core system. Has been on the Board of the Bank since July 23, 2015.
Active in social and public life – served for 6 years as member of the Board of Directors of the American Chamber of Commerce and has supported the growth of volleyball for the 2nd year now working on the Board of the Hungarian Volleyball Federation.
---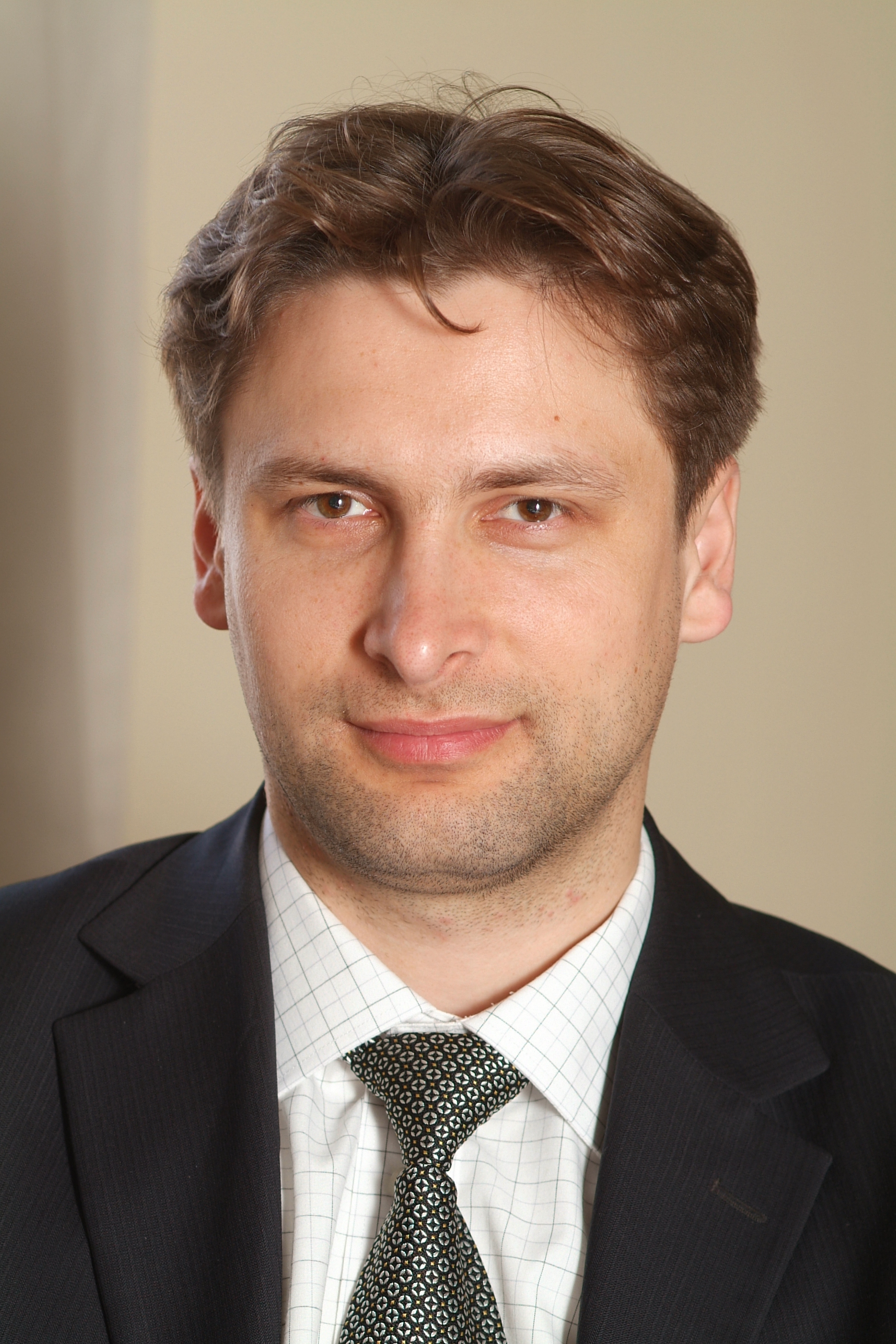 Andras Temmel
Secretary General
Hungarian Fund and Asset Management Association (BAMOSZ)
Andras Temmel is the Secretary General of BAMOSZ (Hungarian Fund and Asset Management Association). András is an economist, 47 years old, married with 4 children
After graduating at the Budapest University of Economics he started his carrier at a small advisory firm and worked in different privatization projects.
In 1994 he joined the Securities Supervisory Authority where he soon became the leader of the department responsible for the licensing and surveillance of investment funds and fund management companies. As a representative of the Supervision, he played a significant role in forming the regulatory environment of the fund business in Hungary.
In 2003 he was invited to take over the management of the Hungarian Fund and Asset Management Association (BAMOSZ) as a secretary general. His main duties are: representation of the professional interests, cooperation in legislative proposals, lobbying; organizing internal operation and self regulatory activity of the Association; provision of data and information about the Hungarian fund market to the general public and related PR activity. As a representative of BAMOSZ he is also a Board member of the EFAMA.
---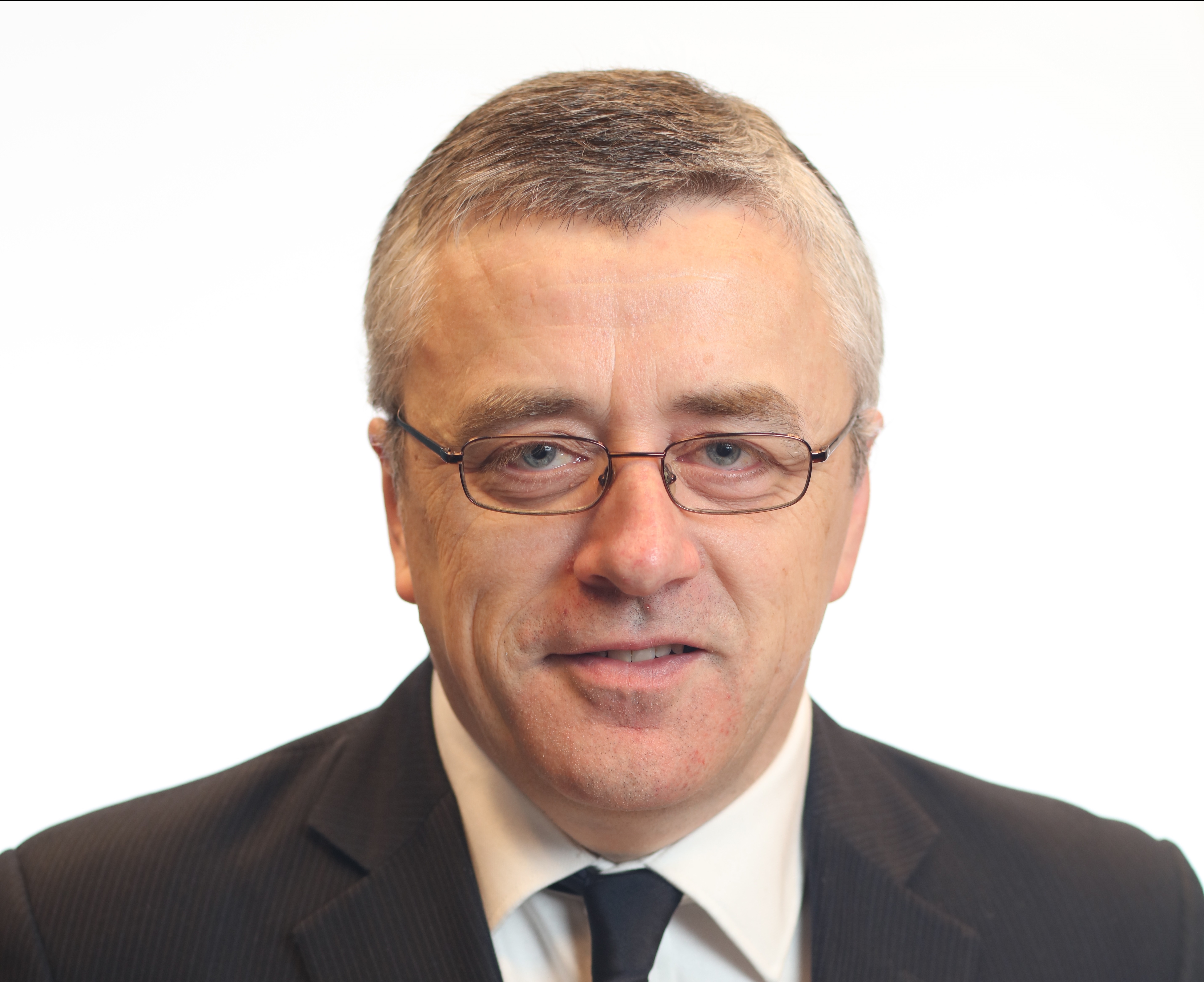 Martin Moloney
Special Advisor
Central Bank of Ireland
Martin Moloney is Special Advisor to the Central Bank of Ireland on regulation of capital markets. He has worked in various senior positions in the Central Bank of Ireland since 2002. Prior to that, he worked for ten years in the Irish Department of Finance in a range of posts focused on financial markets. He began his career working for Barclays Bank. He holds Masters degrees in Economic Policy Analysis and European Business Law and has attained professional qualifications in banking and in arbitration. He is a member of the Board of IOSCO, Chairman of the Investment Management Standing Committee of ESMA and was Chairman of the ESRB Expert Group on Investment Funds (2016-18). He is the Irish alternate at the Board of Supervisors of ESMA and he was a member of Board of CESR, the predecessor of ESMA, between 2006-10.
---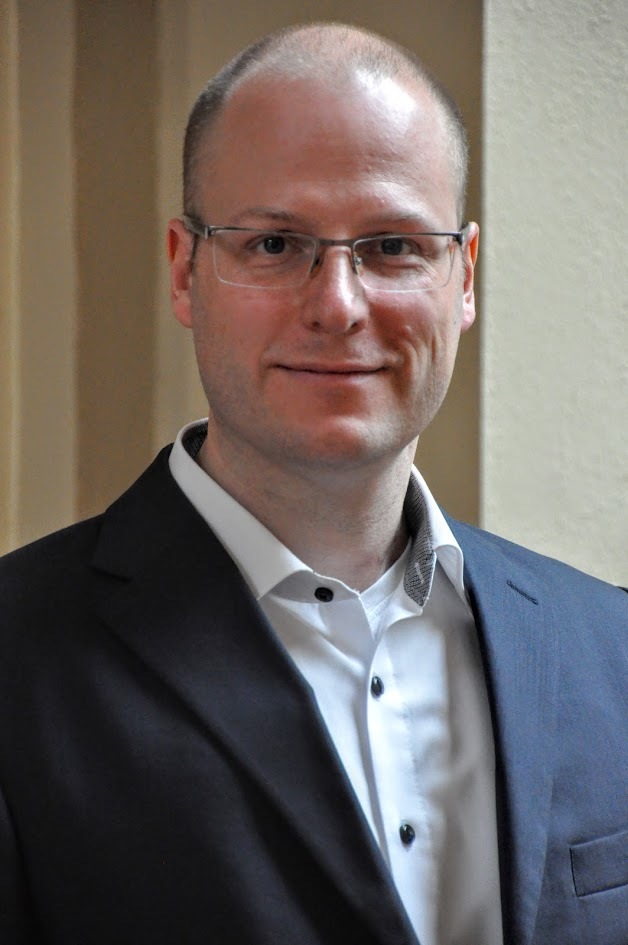 Géza Sebestyén
Associate Professor
MNB Department
Corvinus University of Budapest
Géza Sebestyén, PhD is an associate professor at the MNB Department at Corvinus University of Budapest. He has a master degree in both mathematics and economics, and a PhD in business administration. His fields of expertise include macro finance, corporate finance and valuation. He has held lectures in France, Germany, Austria, Slovakia and Azerbaijan.
---
The list of Speakers will be continuously updated.